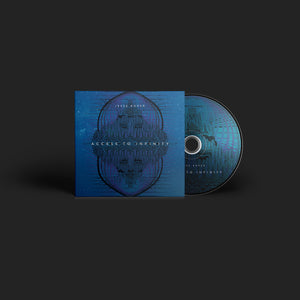 Jesse Roper
's sound may be rooted in rock and roll's core elements of blues and soul, but his musical vision is trained squarely on the future. That's the easiest way to sum up the B.C.-based singer/songwriter and guitarist's new album
Access To Infinity
, which will be released on Feb. 2, 2018 .
Produced by Ian Davenport (July Talk, Band Of Skulls, Supergrass) at Vancouver's Warehouse Studios,
Access To Infinity's
11 songs encompass the raw riffing on which
Roper
has built his reputation, combined with a modern take on the psychedelic explorations of Jimi Hendrix and Pink Floyd. In all, it's the sound that preoccupied
Roper's
mind for the past two years. All he needed was to figure out how to get it on tape. As demonstrated by the primal first single and video, "
Cherry,
"
Roper
is ready to take on the world without allowing anything to stand in his way.
Track listing:
Access To Infinity
The Mission
That Girl
Goldeneye
Cupid
The One That You Know
Cherry
Can't Sleep
Wait
We Were Two
Worship The Sun